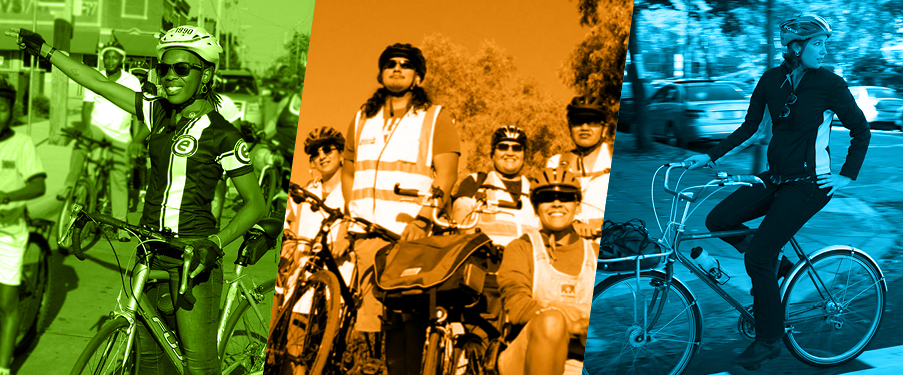 Basic skills to ride more safely and confidently. Get ready to ride by learning riding tips, bike parts & maintenance, and tips on riding with traffic.
Contains 7 Component(s)

From choosing your bike, fitting your helmet, adjusting your bike, and knowing what to wear, the League will help you GET READY TO RIDE!

We'll help you understand what it takes to get your bike and yourself ready to ride. Understanding these simple steps to make sure you are prepared and that your bike is safe can help you enjoy the ride. Explore the following videos then test yourself on your new knowledge.

Contains 5 Component(s)

Signaling, balancing, starting/stopping, and shifting gears are key skills to enjoying a safe ride. Here are some tips that you might not have considered before.

Quick videos on signaling, balancing, starting/stopping, shifting gears and more!

Contains 8 Component(s)

Understand how to safely share the roadway with other users.

A great introduction to understanding how to safely and confidently share the roadways with other road users. This section looks at intersection positioning, traffic laws, bike lanes, and more.

Contains 5 Component(s)

Get to know the parts that make up your bike and simple maintenance that can save you in a pinch and avoid unnecessary wear and tear.

This section introduces the parts of the bike and gives you a basic understanding of how to change a flat and how to maintain your bike for smooth and safe riding.